Principal Statement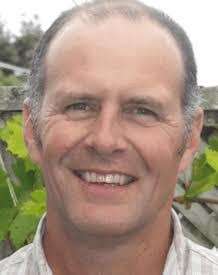 Kia Ora koutou, Talofalava, Malolalei, Namaste, Asalam Alakam, Hello and welcome, welcome, welcome.
You've reached Fruitvale School's website. You can also find us on Facebook www.facebook.com/fruitvaleschoolnz/ or download our APP. We are very active on our media platforms. Our school administrator regularly publishes to our facebook page, which you are welcome to join, to get a flavour of what makes Fruitvale school great.

It is common for new parents to remark to me that they have discovered and fallen in love with our awesome school community and for veteran parents and whānau to remark on the great education their children get and the village vibe that exists at Fruitvale.
What the children say is most important…" It's fun. I love my teachers. I also love sport. I love learning." Y4 student. "I feel really safe at this school because all of the staff respect my family"…"This is the best primary school in the world. Fruitvale rocks"... "I would like us to have more time at school, more art, fun things, projects."(Excerpts taken from a recent survey for student wellbeing.)
We are representative of the national make-up of New Zealand's nationalities and ethnic groups. We are colourful, committed and work hard to make school a great place to be for children and their families. We value diversity and we actively grow our own values. We call them the 5 R's. These values are embodied in all we do and the way we approach what we do. Respect, Responsibility, Risk-taking, Resilience and Reflection permeate all of our learning.
2019 has been an exciting year. A new driveway entrance allows the community to access the school grounds more easily, a new bike track has expanded what the children can do and learn each day and new buildings are rapidly being completed for the 2020 year. We competed in and wowed the audiences at the recent, 'Stagequest', at Spark Arena and compete in all the local sports competitions punching above our weight and giving the students a diverse experience of what's available in the sporting West of Auckland. Science, math and technology are a big part of what we investigate.
In 2020 this will be pushed further with special classes in the senior area to grow independence and peer to peer opportunities. The arts are found interwoven in all our curriculum approaches and activities. We are looking to establish our recently day lighted stream with art projects and teaching around issues of sustainability. Experiential learning is a big part of our approach. Growing children's ability to read and construct great stories is always a big part of our motivation. Growing young people with a balanced view of life and living who are able to work beside others and collaborate actively and who are self-motivated and self-regulated is a big part of what we work to achieve.
Towards the end of a school year there's a lot that needs to be done:
We are evaluating the data of the year to complete our school charter, next years innovations and improvements are discussed and planned and the way rooms will be shaped are thought through.
Decisions about what will best develop the staff professionally are considered by senior staff, appraisal cycles and teaching and learning are updated and aligned to what the evidence tells us is most necessary. As a 'Visible Learning' school we work to communicate this information to you and to your children in the way it is most easily and usefully digested.
For the students Visible Learning means we want them to know where they are in their learning, where they have come from and what they need to learn next.
For you as parents similar information is important and also how you can best support your children in their learning journey. Research tells us that the set of relationships whanau, parent, child, teacher, school is critical to your child's success. We need you to be talking to your children all the time. Their oral language is where we start when building their knowledge with them. Your explaining, talking, laughing, directing, sharing your experiences, reading with and to them will add hugely to what they can achieve. We are a very active partnership and value greatly your input.
In 2019 our teacher only days; February 1st, 4th and 5th were designed to support our understanding of the critical relationships mentioned above, the reading and writing cycle and what latest research says that supports children to succeed in these. The first day was spent understanding how we create and sustain the well-being of all people working within our organisation. There's a lot to learn and over the year we have continued to build on what we've begun in a variety of ways. We believe the well being of our whole community including the families we serve is vitally important to a comprehensive optimal learning environment of today and into the future
Join us today or watch what we do on Facebook or download our APP. As a parent you will be able to see and interact with your child's classroom and teacher through an APP called SEESAW. We look forward to meeting you and to your becoming a member of the Fruitvale community of learners.
Na Mihi Nui
Donal McLean