Principal Statement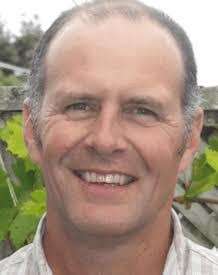 Kia Ora koutou, Talofalava, Malolalei, namaste, Asalam Alakam, Hello and welcome, welcome, welcome.

You've reached Fruitvale School's website. You can also find us on Facebook www.facebook.com/fruitvaleschoolnz/ or download our APP

On all of media you will have find lots of information about our great little school. We are representative of the national make-up of New Zealand's nationalities and ethnic groups. We are colourful committed and work hard to make school a great place to be for children and their families. We value diversity and we actively grow our own values. We call them the 5 R's. These values are embodied in all we do and the way we approach what we do. Respect, Responsibility, Risk-taking, Resilience and Reflection permeate all of our learning.

We have an exciting year planned for 2019. Science, math and technology will be a big part of what we investigate. The arts will be found interwoven in all our curriculum approaches and activities. We are looking to establish our recently day lighted stream with art projects and teaching around issues of sustainability. Experiential learning is a big part of our approach. Growing children's ability to read and construct great stories is always a big part of our motivation. Growing young people with a balanced view of life and living who are able to work beside others and collaborate actively and who are self-motivated and self-regulated is a big part of our what we work to achieve.

At the beginning of a school year there's a lot that needs to be done:
From the data of the year before our school charter is written, reports to the MOE are constructed and sent and routines are begun again, reinforced or innovated upon.
From the professional development, appraisal cycles and teaching and learning are updated and aligned to what the evidence tells us is most necessary.As a Visible Learning school we work to communicate this information to you and to your children in the way it is most easily and usefully digested.
For the students. We want them to know where they are in their learning, where they have come from and what they need to learn next.

For you as parents similar information is important and also how you can best support your children in their learning. Research tells us that the set of relationships whanau, parent, child, teacher, school is critical to your child's success. We need you to be talking to your children all the time. Their oral language is where we start when building their knowledge with them. Your explaining, talking, laughing, directing, sharing your experiences, reading with and to them will add hugely to what they can achieve.
In 2019 our teacher only days; February 1st, 4th and 5th are designed to support our understanding of the critical relationships mentioned above, the reading and writing cycle and what latest research says that supports children to succeed in these. The first day will be spent understanding how we create and sustain the well-being of all of those working within our organisation. There's a lot to learn and over the year we will continue to build on what we've begun in a variety of ways.

Join us today or watch what we do on Facebook or download our APP and keep up with what we do. As a parent you will be able to see and interact with your child's classroom and teacher through APP called SEESAW.

Na Mihi Nui
Donal McLean
Principal