Kia ora whānau
All families have now been sent an email with their child's stationery requirements for 2022. This email was sent to the address we have on your child's file, if you have changed your email address recently now is a great time to update your details with us.
This pack has been designed by your child's teacher to best meet the learning needs of your child.
We strongly encourage you to get your child's stationery directly from the school. Packs are priced as competitively as possible, we do not make a profit on them.
Fruitvale is cash-less school, any payments made need to be made online/eftpos. Due to current COVID restrictions eftpos is not available.
If you are paying for stationery please use your child's name and STATIONERY as the reference.
Bank Details.
12 3051 0412682 00
Fruitvale School
All packs will be named and sent to the child's class for first day of school.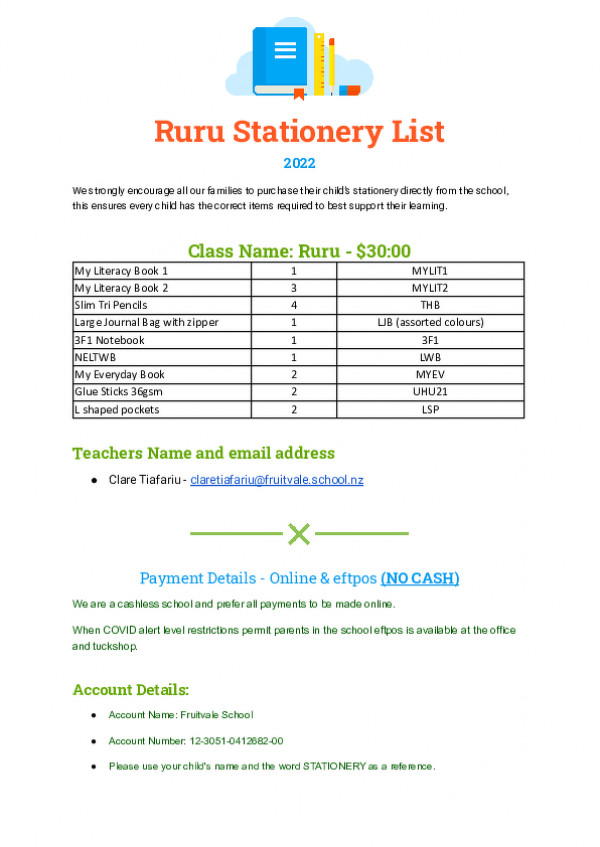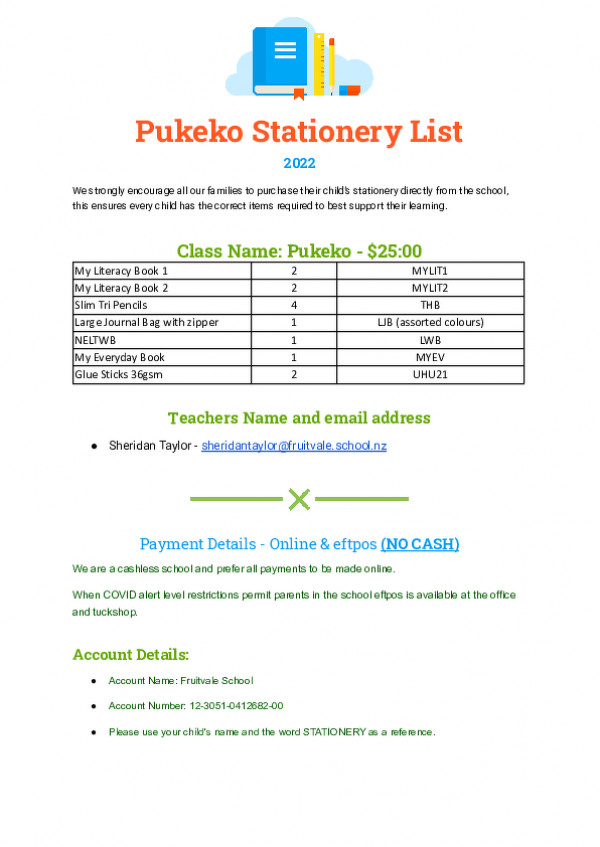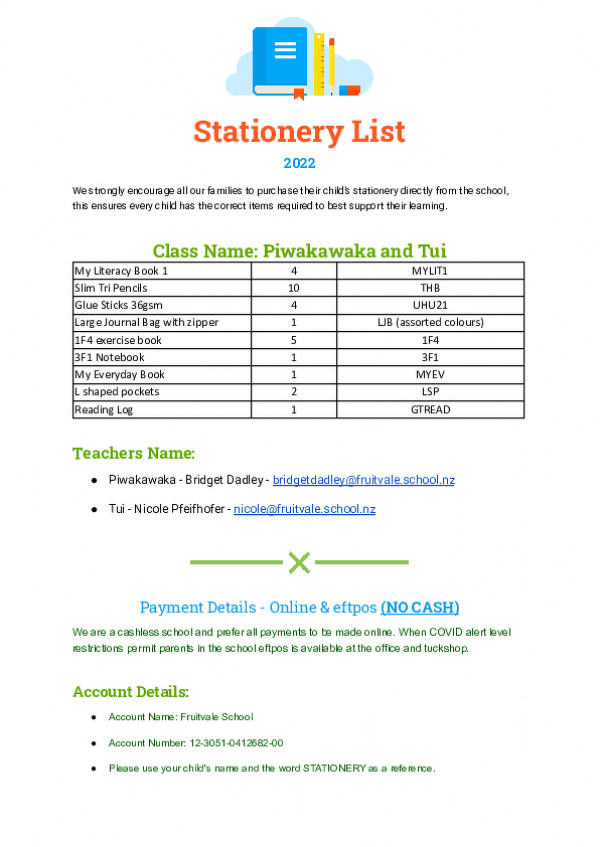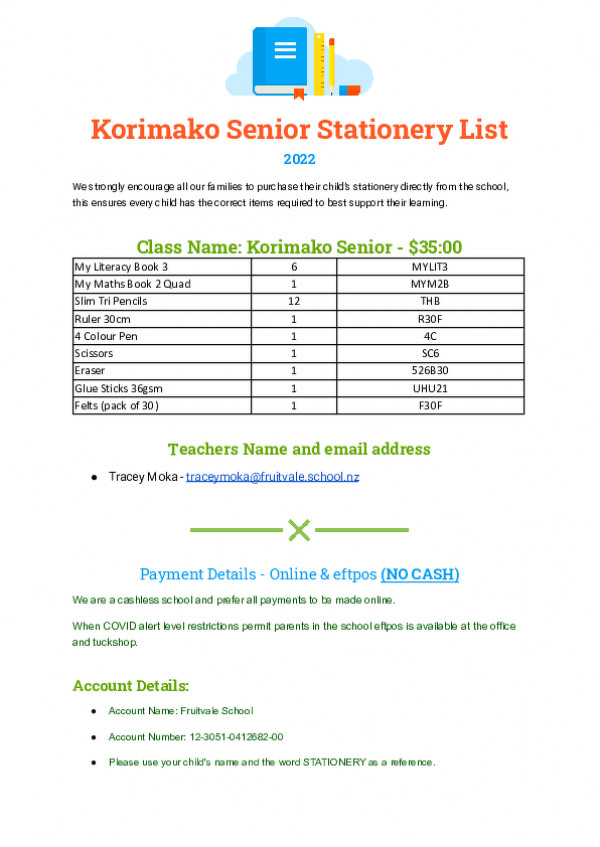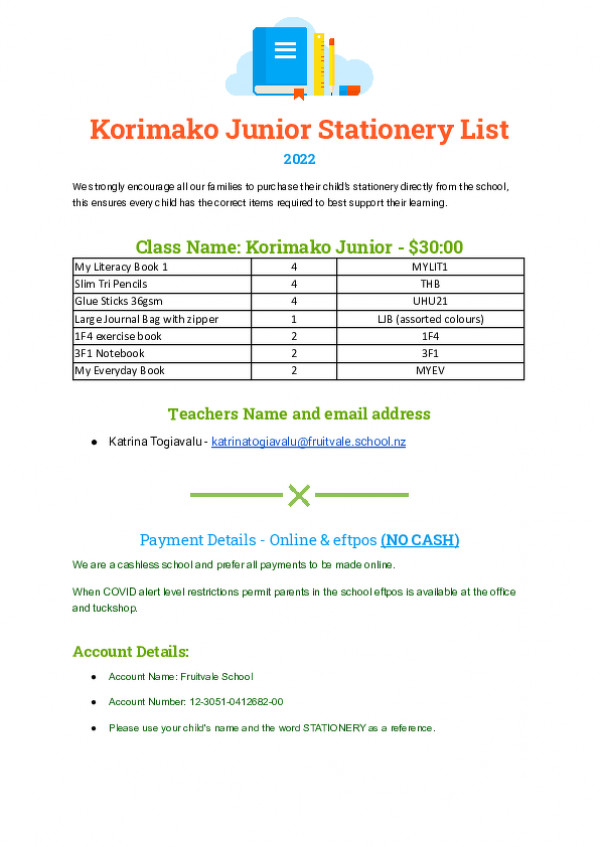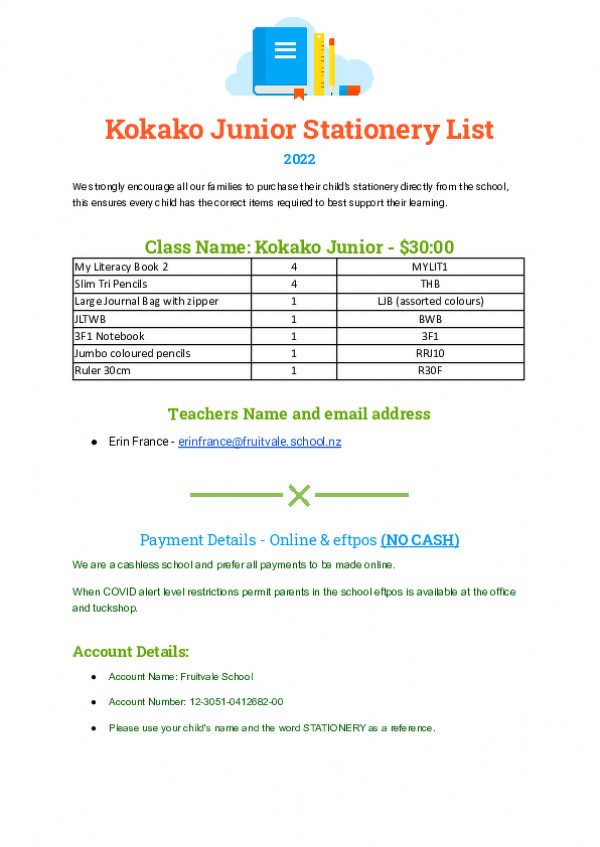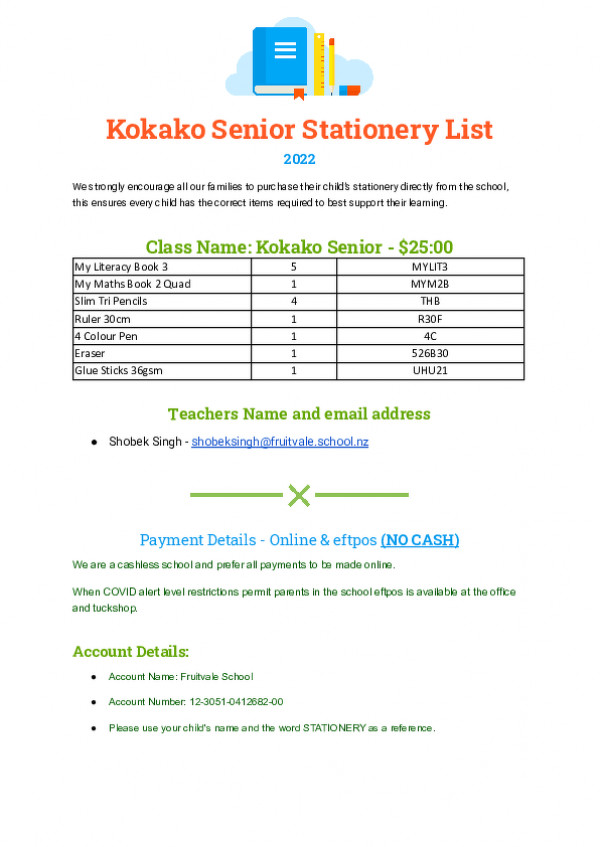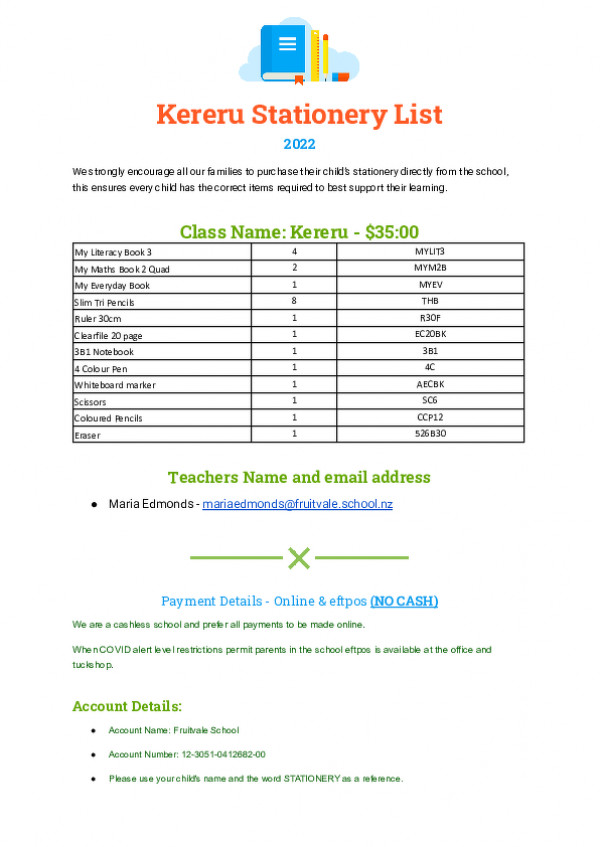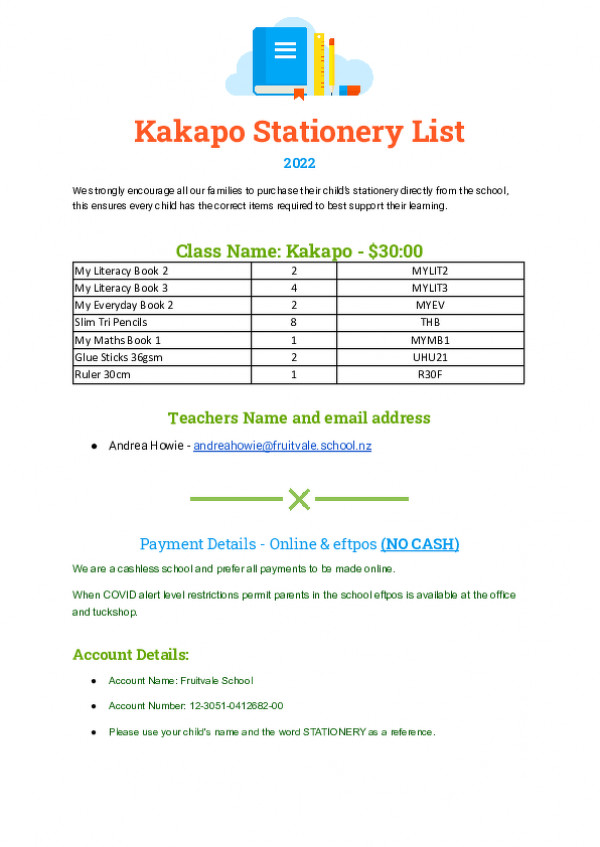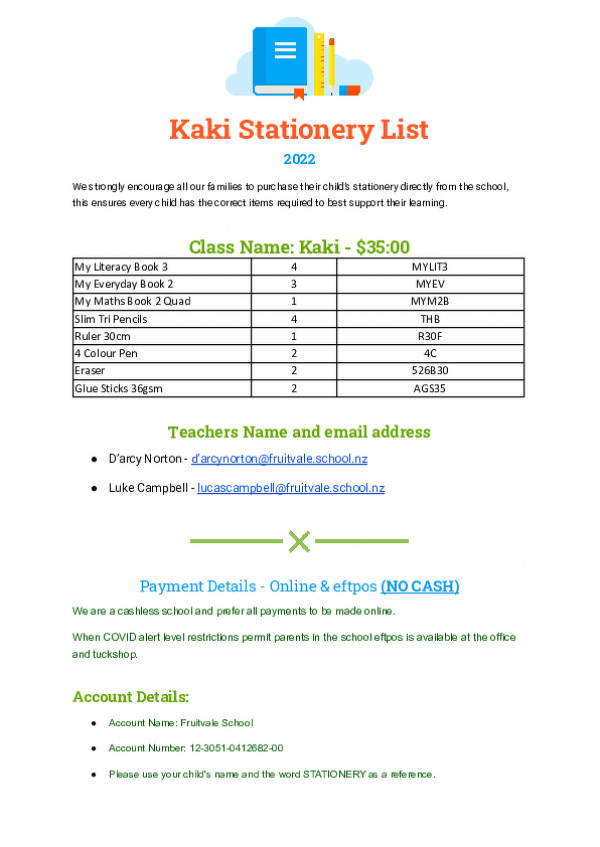 Share this article: