Tuckshop
The Tuck-shop is opened by the Fundraising Committee for your convenience, 4 days a week. Please place your orders no later than 8.45am each morning at the tuck-shop window, lunches will be delivered to your child's classroom before the first lunch bell goes at 11:00am.
We do our best to ensure the tuck-shop is stocked with good, healthy, 'Heart Foundation' approved foods.
You support the school when you buy lunches through our tuck-shop as all the workers donate their time and all profits come back to the school.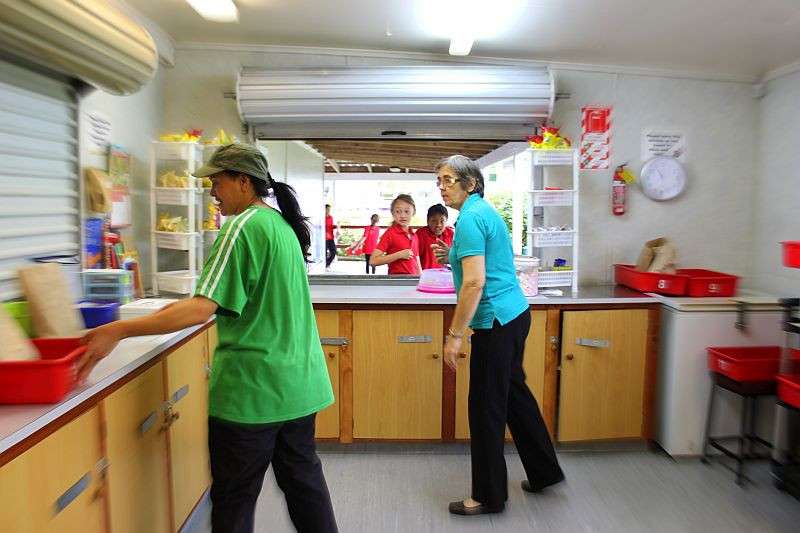 Fruitvale School Tuck Shop


Open Tuesday to Friday 7.30am - 8.45am
Fruitvale School is cash free
If you need to make a payment you can do so by eftpos or online.

Fruitvale School 12-3051-0412682-00
Please use your child's name and TUCKSHOP as a reference

Fruitvale school encourages families wanting to order at the tuck shop to deposit money into the school account eg: $30:00 this allows their child to order cashless, quickly and easily using a debit system, this saves you and us time and stress.
For more information please don't hesitate to contact the office.