Tuckshop
The Tuckshop is opened by the Fundraising Committee for your convenience, 5 days a week. Please place your orders no later than 9:00am each morning at the tuck-shop window, lunches will be delivered to your child's classroom before the first lunch bell goes at 11:00am.
We do our best to ensure the tuck-shop is stocked with good, healthy, 'Heart Foundation' approved foods.
You support the school when you buy lunches through our tuckshop as all the workers donate their time and all profits come back to the school.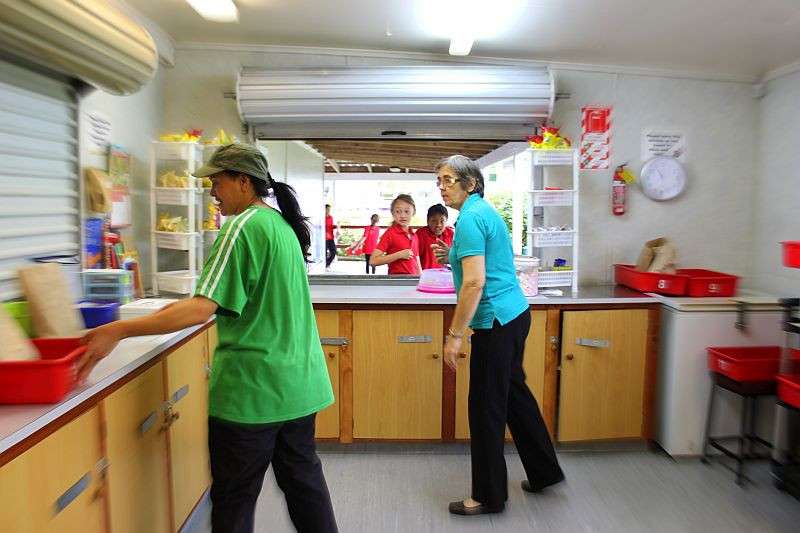 Fruitvale School Tuck Shop
eftpos available

Open Monday to Friday 7.30am - 9.00am and 11.00am - 11.20am